Project-Based Work Assignments
You'll be given individual projects for you to take ownership of, and you can expect to see them implemented!  This includes and is not limited to building systems and support around the HR function.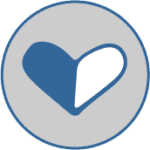 Mentorship
You'll never feel like you're left to figure things out all on your own. We structure our internships to provide the right mix of support and individual problem-solving.
Multi-Department Exposure
One of the great things about HR is the opportunity to interact with every employee in every department. This is especially true at C3, which will help you learn more about the nuances of human resources in manufacturing.
A Fun, Creative Environment
You'll become part of a team where innovation keeps us excited and motivated in the face of new challenges.
Read More About Our Careers and Culture