Integrity, Accountability, and Confidentiality
Integrity is one of the key pillars at C3 and this goes hand in hand with protecting and understanding the importance of confidentiality. We strive to create work that lives up to our high standards and reflects our values. You'll be responsible to uphold these standards while maintaining a high degree of professionalism and confidentiality.
Education & Experience
A Bachelor's degree in Human Resource Management or a related field is required and/or equivalent experience. Three to five years of recruiting experience (in-house or staffing agency) is required. Experience in other aspects of Human Resources is preferred but not required.
Decision Making Skills
Understanding that timing is everything when it comes to juggling the needs and demands of the company. You will have autonomy and authority in assessing and advancing candidates.
Networking Enthusiast
We are looking for someone to enhance and promote C3 in our community. This can be executed in a variety of ways including partnerships with school systems, attending public opportunities, and always identifying relationships and partnerships that promote win-win opportunities.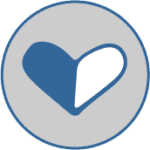 A Team Player
Our success is thanks to our people working together to find the best solutions. You'll be a creative part of the amazing team driving positive interactions with those around you and changing the future face of C3!
Interviewing/Negotiation Skills
You'll "own" the entire pre-employment process. Being a good judge of character and passion is a must. Customer service internally and externally goes hand in hand with ensuring our candidates get the best possible experience possible.
My favorite part of my job is installing new machinery. It's a chance to help a new customer who hasn't yet worked with our team, or it's another chance to reconnect with a current customer.
Read More About Our Team And Careers