Great Communication
Our Service Technicians work hand in hand with our Engineers, Operations, Account Managers, and Customers.  This means that they are the Subject Matter Experts on the mechanics and electrical aspects of our equipment and are considered the "go-to" people during the build process and during the customer installation.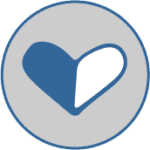 A Team Player
Our success is thanks to our people working together to find the best solutions. Effectively working within the Operations team and with other teams at C3 is critical to ensuring we manufacture top-quality machines.
Machine Specialist
You should have a background in industrial machine services and troubleshooting. This will help you to become familiar with a variety of our machines and how quickly the design of our machines can change to meet customer specifications or keep up with the innovative minds of our engineers.
Picky About Details
Detailed work is critical for making sure our machines meet C3 standards. Our teams rely on the Service Technician to take that same detailed attention on the road and uphold C3 standards to wherever your work with us takes you.
Willingness To Travel
Service Technicians are a key part of installations. Travel is 50% of the role.
Preferred Education
A degree in Electro-Mechanical Technology is preferred but not required.
I don't just do the same things in the shop every day, I get to help customers in a variety of ways.
Read More About Our Team And Careers